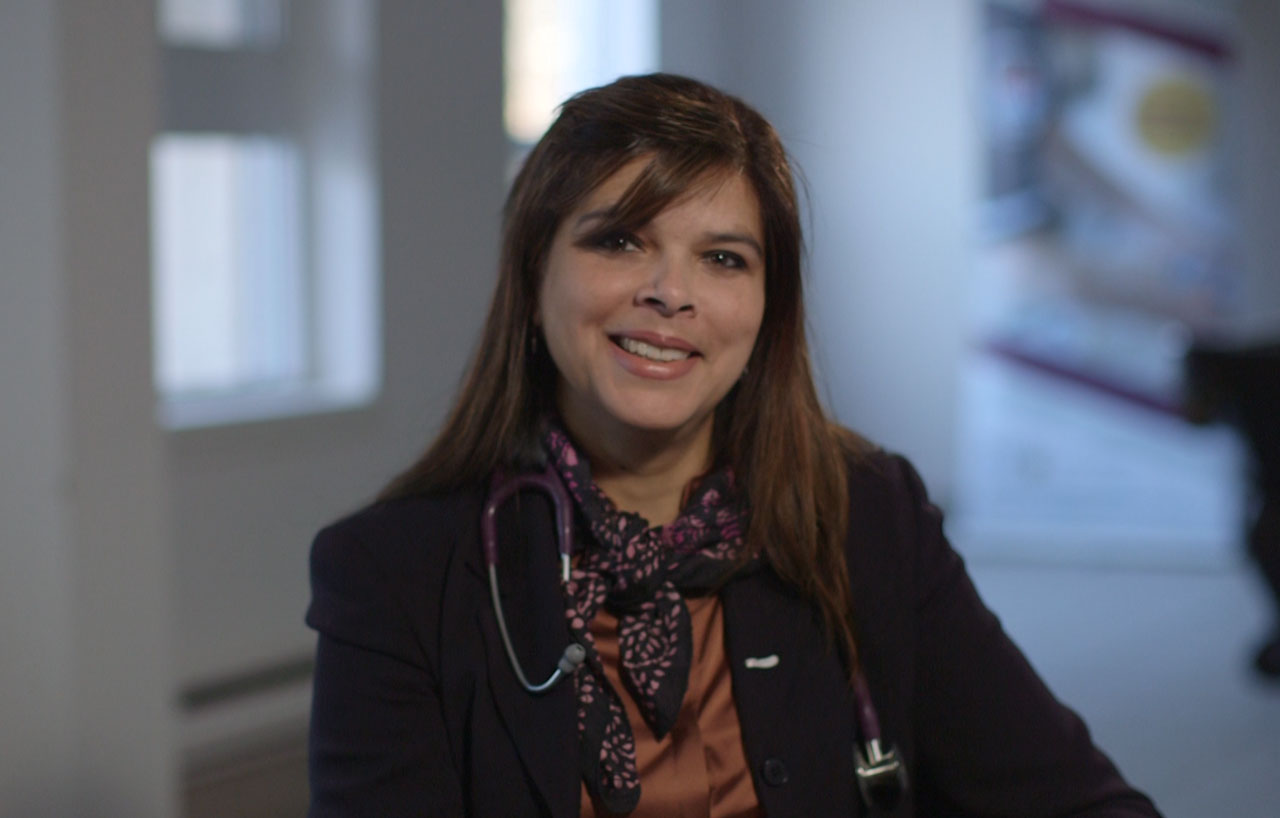 Improving Healthcare for Vulnerable Populations
Dr. Gina Agarwal describes herself as a Primary Care Epidemiologist and she is the Director of the Vulnerable individuals in Primary Care (VIP) Research Lab that focuses on improving health systems for vulnerable populations, ensuring people in need receive appropriate care at the right time and in the right place. Her work has driven health system change in Ontario. It has been published in influential journals including the Canadian Medical Association Journal and been featured by national media, including the CBC. She holds multiple major grants from the Canadian Institute of Health Research (CIHR) and Hamilton Health Sciences for her research on novel health risk-assessment programs for seniors in vulnerable areas and seniors' buildings. Her work with community paramedicine has been recognized as the foundation for the standardized 'wellness clinic' provision offered by paramedics across many municipalities.

The VIP Research Lab is a program of research within the Department of Family Medicine, McMaster University.
Knowledge Exchange & Transfer Activities
We are a Team of Compassionate, Dedicated Individuals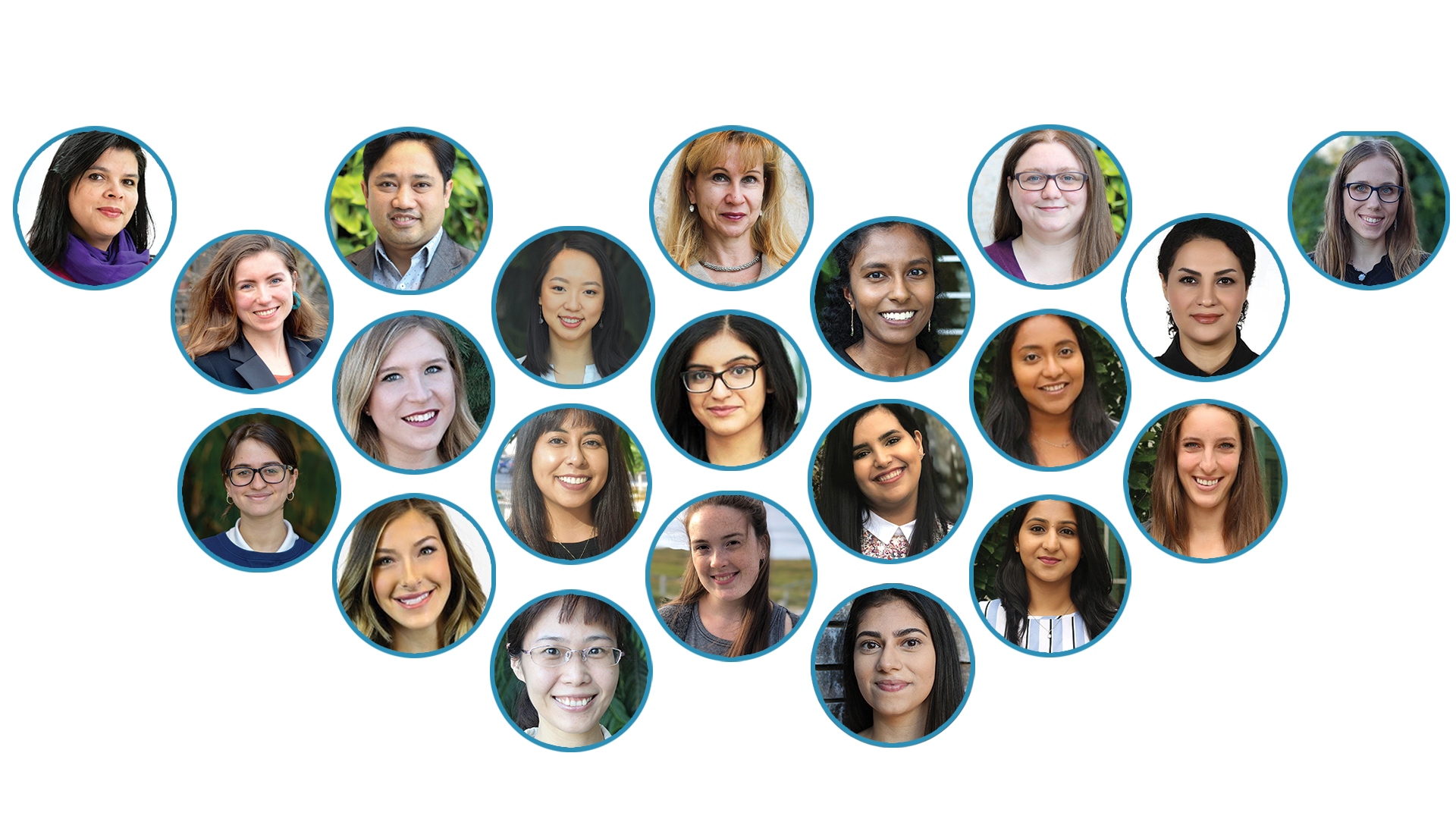 We are committed to producing robust evidence for novel primary care and community-based interventions that improve primary care access and linkage for vulnerable populations and that reduce inappropriate health care utilization. We will continue to partner collaboratively with patient groups, stakeholders, and primary care providers to develop programs specific to unmet health needs of vulnerable populations. We aim to integrate research into mainstream health practice and the broader health system.
Leading Progressive Research in Primary Care
A common thread in the VIP program of research is addressing health inequities for vulnerable populations to build a more robust and equitable health system. Though primary health care is free in Canada, access can differ based on social determinants of health. This health equity gap within and between HICs and LMICs is continually widening, leading to a disproportionate explosion of chronic diseases in vulnerable populations. VIP health equity research projects focus on improving inclusion and equity for those with social, economic, and cultural challenges due to income or race and work towards global justice through global health research leadership.
View our Programs of Research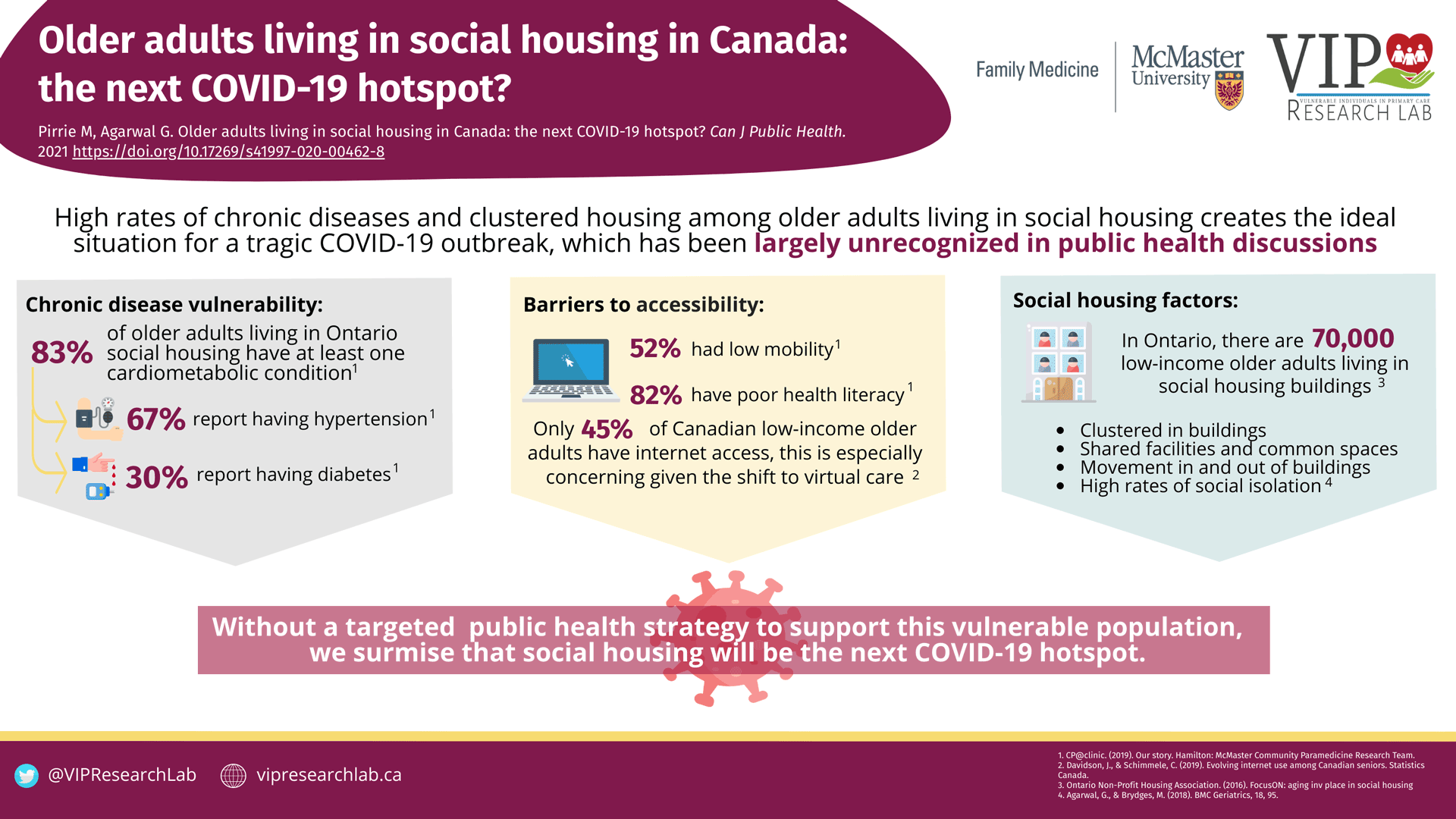 Dr. Gina Agarwal recently published a commentary in the Canadian Journal of Public Health on how older adults in social housing are particularly at risk of a COVID-19 outbreak. 83% of older adults in social housing in Ontario report having at least one chronic condition, which places them at higher risk for worse outcomes from COVID-19. They also face challenges...
[Read More]
Distinctions
Celebrating Health Research Canada's 150 Featured Researcher Canadian Institutes of Health Research, 2017
Distinguished Paper Award Nomination North American Primary Care Research Group (NAPCRG), 2017
CIHR Institute of Health Services and Policy Research (IHSPR) Article of the Year Award 2019
2019 CERN-RCRSP Canadian EMS Research Mentorship Award
Best Community Partner Guelph-Wellington Paramedic Service, 2016
Outstanding Research Paper Award Nomination for "Advance directives: Survey of primary care patients"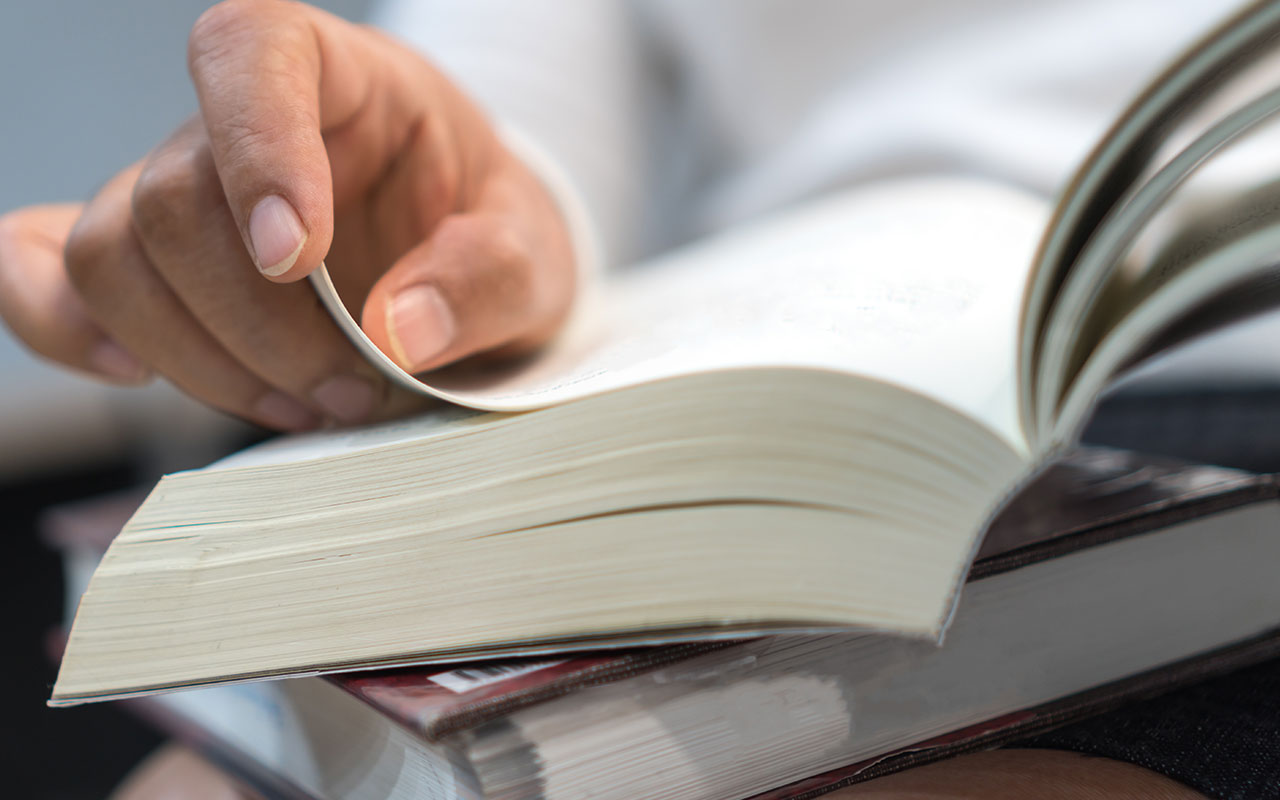 VIP Research Lab has published over 100 publications in high impact peer reviewed journals, including Canadian Medical Association Journal, BMJ Open, BMC Geriatrics, BMC Public Health and Prehospital Emergency Care
Contact Us
Our commitment to produce and improve primary care for vulnerable and compromised individuals spans many diverse programs. If you have a question, comment or wish to contact us, please click the link below and send us a message.
Click Here to Send Us a Message